The Book Ritual is now released! Version 1.0.2 is the version where I am happy to say this is a completed project, and I am happy to wrap up this project as it is now.
Included in the released version is a how-to guide to build your own Shredward. Shredward is the name of the USB-connected shredder I take around with me to exhibitions. I thought people might enjoy building their own!
When I started out there were a lot of ideas I was hungry to talk about through my work, and I'm really happy that I've been able to do that. From people who've played it at exhibitions, or downloaded the beta versions, my heart has melted every time I've seen someone really connect with it.
The game was part of the Leftfield Collection at EGX in Birmingham, a finalist in the Most Creative Game category at PLAY18 in Hamburg, and I'm very proud to say it's been selected for the Alt-Ctrl-GDC exhibition at GDC 2019 in San Francisco. Thank you to all of you who have seen what I've been working on and have wanted to exhibit it. It means a lot to get Shredward out into the world, and I've had some fantastic adventures along the way!
Most of all, a big thank-you to everyone who has played the earlier versions, tried it out at events, and offered me feedback during the process. The Book Ritual has been quite a change to my usual kind of work, and your support has helped me learn, grow and develop as a storyteller.
To the future!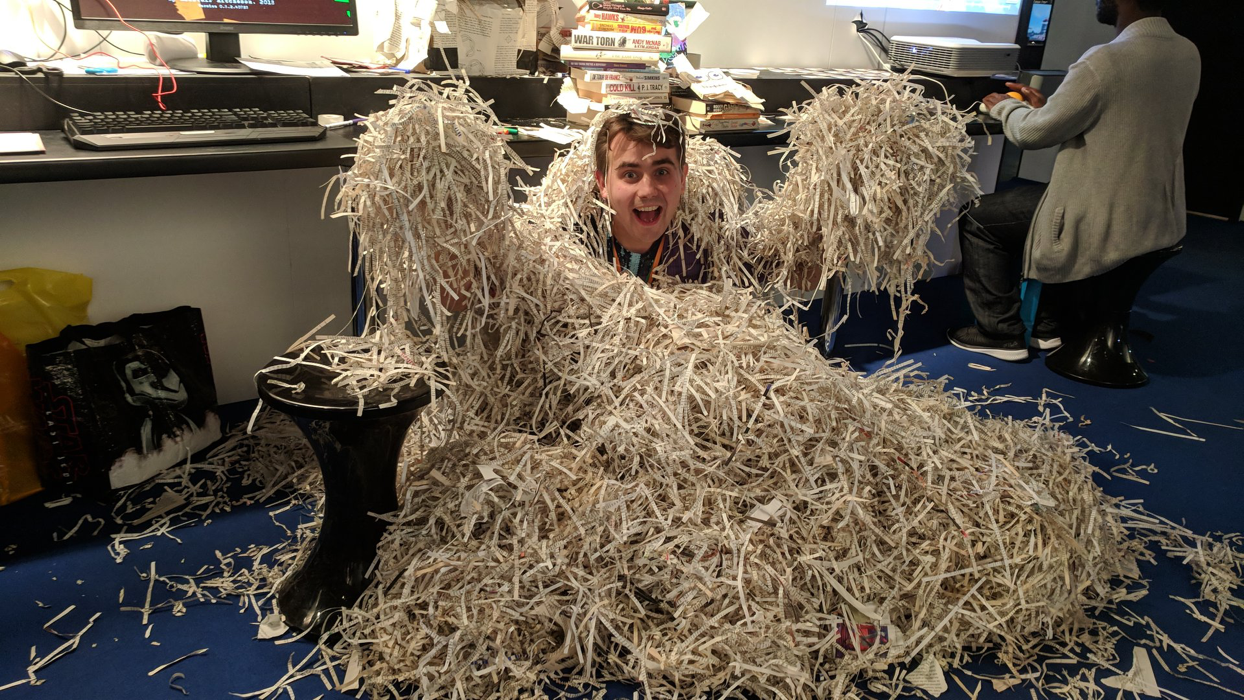 Files
Version 1.0.2 for Windows
152 MB
Jan 28, 2019
Version 1.0.2 for Mac
155 MB
Jan 28, 2019